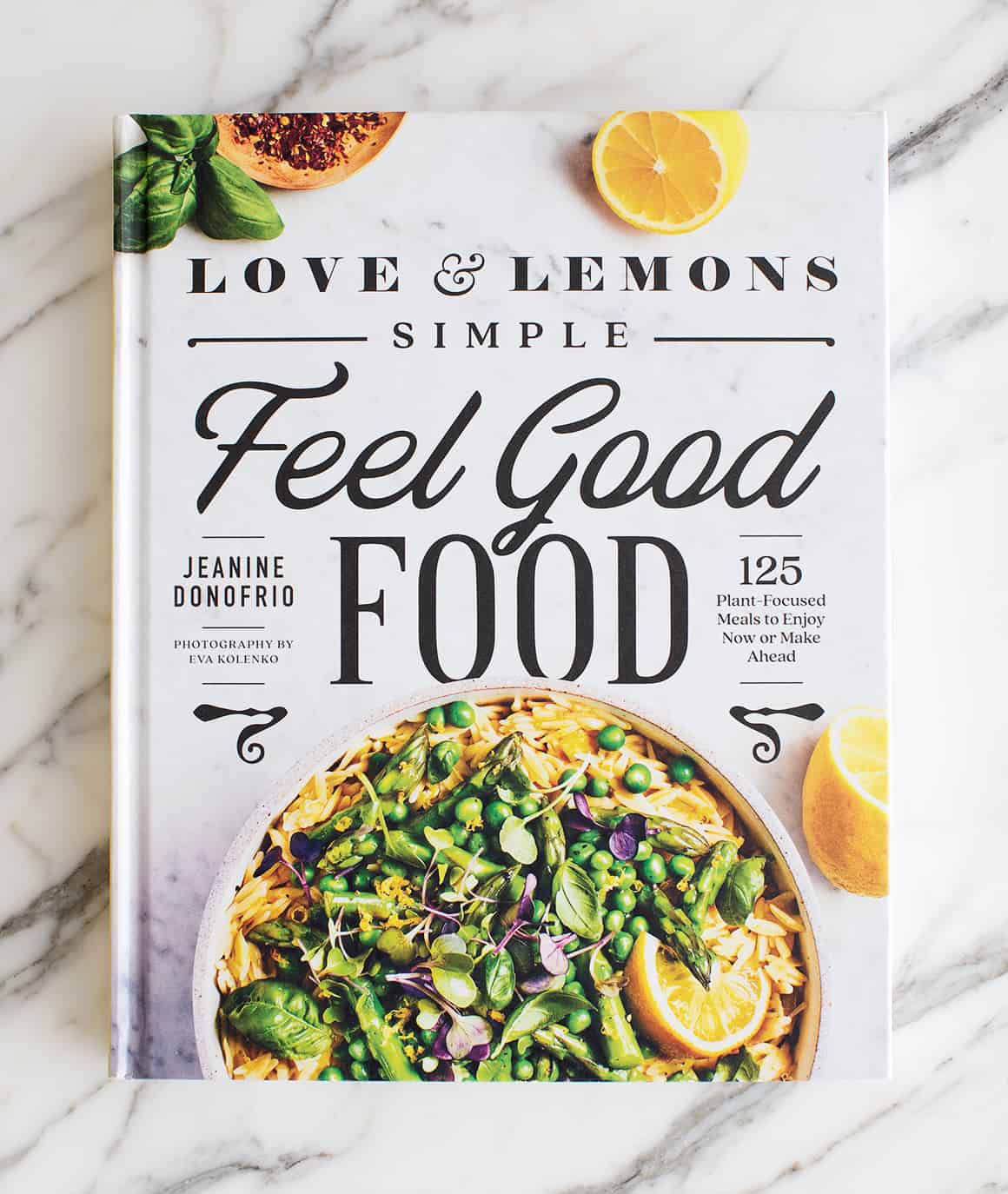 Our NEW cookbook, Love & Lemons Simple Feel Good Food, (a New York Times Bestseller!) is out now!
What's Simple Feel Good Food about?
My inspiration for writing Simple Feel Good Food was talking with readers like you. As I've chatted with you over the years and responded to your questions, comments, and recipe requests, I've noticed that…
Some of you love easy recipes that you can make right now, while others of you love recipes that you can make ahead.
I wrote Simple Feel Good Food for these two types of cooks.
Half the recipes are "at-the-ready" recipes, which are easy to make with on-hand ingredients.
The other half are "in advance" recipes, which you can prep ahead.
My hope is that they'll make your mealtimes simpler, fresher, and more delicious.
Get Simple Feel Good Food!
US:
CANADA:
The book is organized into sections by meal type. Sample sections include…
Quick Weekday Breakfasts
Sturdy Packable Salads
One-Pot Soups
Easy Meatless Mains
Sheet Pan Dinners
Make-Ahead Meals
3-Day Dinner Plans (with grocery lists!)
and Make-Ahead Desserts
All the recipes are vegetarian, and over 100 are vegan or have a vegan option!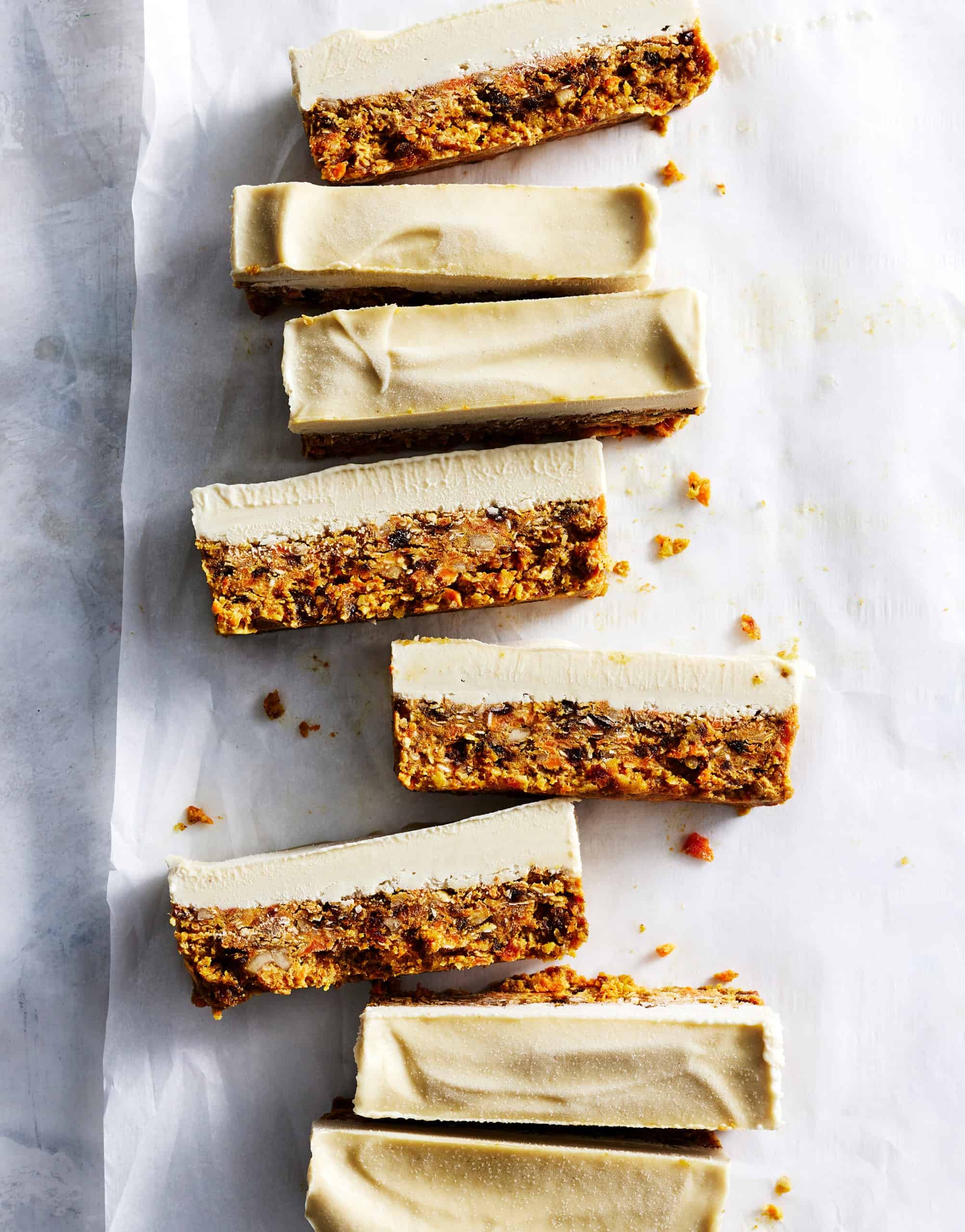 Some of our favorite recipes include
Savory Chickpea Waffles – Topped with tahini yogurt and fresh veggies, these falafel-inspired waffles are such a filling breakfast!
Coconut Slaw with Spicy Peanuts – It's crisp, it's aromatic, and it packs up perfectly for picnics and lunches.
Eggplant Sheet Pan Shawarma – My veggie riff on Middle Eastern shawarma! It's a quick, easy, and delicious one-pan dinner.
Sweet Potato Paneer Burgers – No offense to other veggie burgers, but these ones are THE BEST I've eaten.
Freezer Carrot Cake Bars – Made with wholesome ingredients like carrots, dates, and maple syrup, these bars are the perfect way to satisfy a carrot cake craving.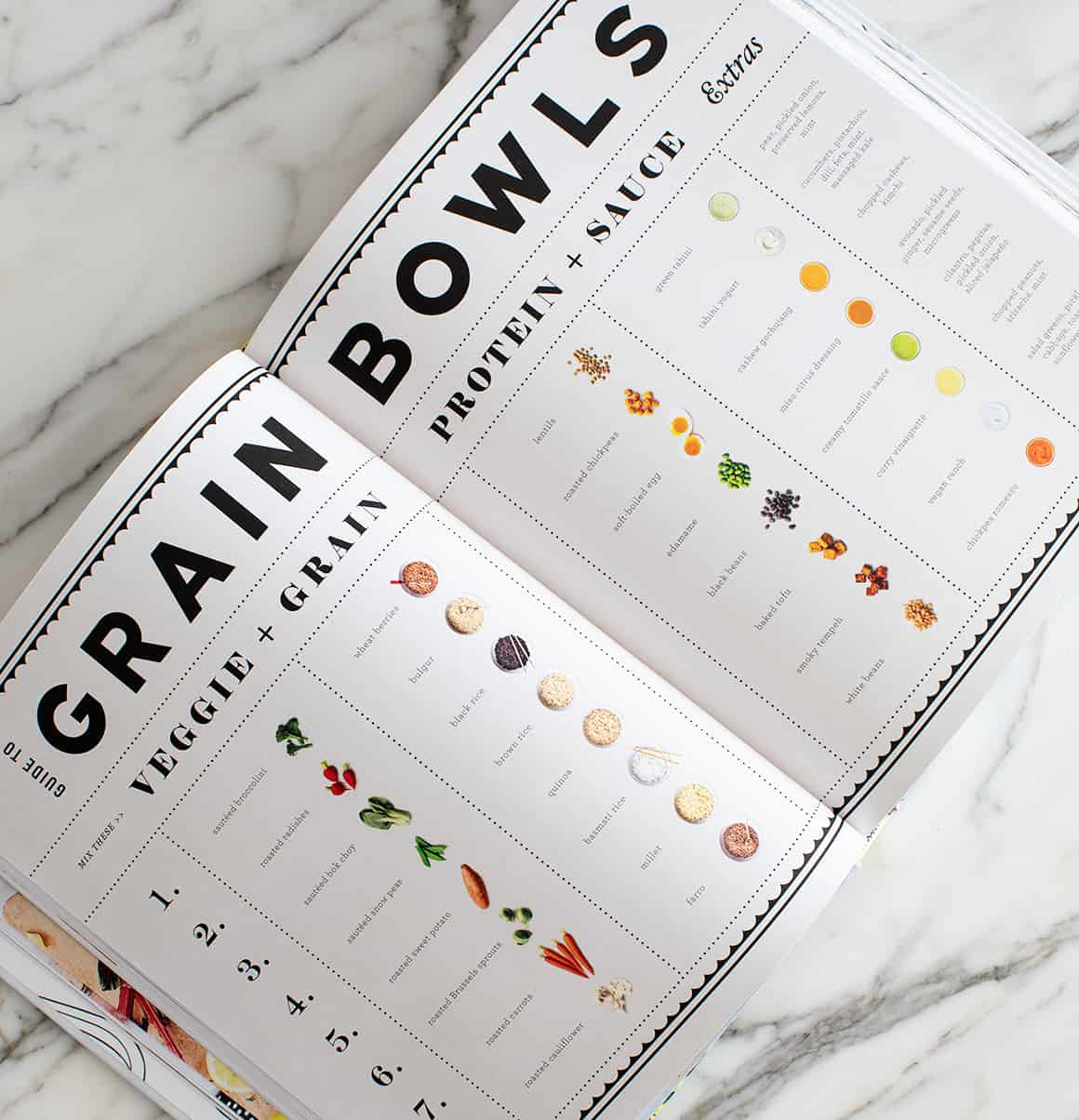 The book is also packed with Love & Lemons signature graphics and charts. There's a Guide to Grain Bowls in the salad section, A Simple Guide to Lasagna Layers in the dinner section, and Mix & Match Tahini Cookies in the dessert section.
And they're just a few of the many charts in this book!
The 3-in-1 meal plans are another fun feature in Simple Feel Good Food. 
In this section, I've developed 3 dinner recipes that share a grocery list. You'll do most of the cooking on day 1 so that your prep will be streamlined on days 2 and 3. Leftover components from day 1 flow into days 2 and 3, but they transform into a totally different recipe each time. You'll never have to eat the same thing twice!
See an example of these plans in this blog post. I hope they, like all the recipes in Simple Feel Good Food, simplify your weeknight cooking while keeping it exciting. 💛
US:
CANADA:
Our Previous Books: Can't get enough Love & Lemons? We have TWO other cookbooks—The Love & Lemons Cookbook and Love & Lemons Every Day!